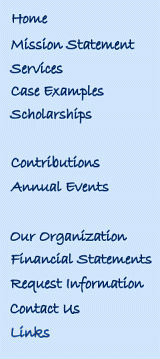 ---
Dinner for Two Raffle
---
The Helpers Fund has announced the 2018
17th Annual Helpers Fund Dinner For Two Raffle.
This raffle has four winners: the 1st, 2nd and 3rd place winning tickets
and the Helpers Fund, as the proceeds of the raffle are placed in the
Fund's account to help those in our area most in need.
---
Tickets for the 2018 Dinner for Two Raffle are on sale
now through Monday, June 18th.
The drawing will take place on Wednesday, June 27th.
---
Take a chance!!
Buy one ticket for $3.00 or a book of six tickets for $15.00!
EACH CERTIFICATE IS FOR $50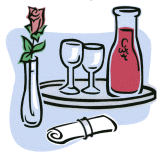 First winning ticket: Twelve $50 Gift Certificates To Area Restaurants
Second winning ticket: Six $50 Gift Certificates To Area Restaurants
Third winning ticket: Three $50 Gift Certificates To Area Restaurants

A flyer with details about the restaurants is online here
(pdf file, 170 kb)
---
The drawing will be on Wednesday, June 27, 2018;
entries must be received by Monday, June 18th.
There may be more than one name on a ticket or book of tickets,
and you may purchase as many tickets as you need.

YOU DO NOT HAVE TO BE PRESENT TO WIN
---
Tickets may be purchased by mail or email: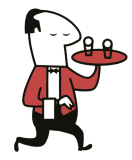 1. By mail: Print our order form and complete it. Include a check, or the amount you want charged to your credit card (minimum charge, $15.00). If you want more than one book write in the amount $30.00, $60.00, etc., and we will send you the number of tickets requested. The Fund will fill out the stubs of your tickets and enter them in the raffle and return the tickets to you via regular mail. You need to do nothing else. We must receive your payment by Monday, June 18th!
2. By email: Click here to send us an email requesting the number of tickets desired, plus your name and mailing address. We will send you the number of tickets requested plus a return envelope. Fill out the information on the stubs, tear the stubs off, place them in the return envelope with your check or money order, and return to the Fund. We must receive your payment and stubs by Monday, June 18th!
You may also contact John at 518-424-7030 for additional books
---
Some of the 2018 Participating Restaurants include:
Main Street Ice Cream Parlor, Chestertown
Witherbee's Carriage House, Schroon Lake
Mario's Restaurant, Lake George
The Bull House, Chestertown
Basil & Wicks Restaurant, North Creek
Buttino's, Chestertown
Cafe Adirondack, Pottersville
Panther Mt. Inn, Chestertown
Bistro Le Roux, Lake George
O.P. Fredericks, Chestertown
Hey! It Beats Cooking Anytime!
Put those pots away and close the oven door!
---
The Helpers Fund is a 501(c)3 charity certified by the Internal Revenue Service and governed by the IRS Regulations governing charities. The Fund is incorporated under the laws of New York State's Department of State, and is registered with the New York State Bureau of Charities. .

---