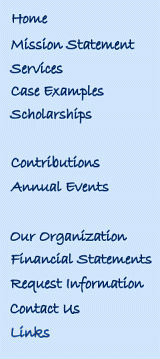 ---
Dinner for Two Raffle
---
The Helpers Fund has announced the 2023
21st Annual Helpers Fund Dinner For Two Raffle.
This raffle has four winners: the 1st, 2nd and 3rd place winning ticket holders,
and the Helpers Fund which will use the proceeds to help
those in our area that are most in need.
---
A BIG THANK YOU TO ALL WHO PARTICIPATED
IN MAKING THIS EVENT A SUCCESSFUL ONE!!
---

The winners for 2023 are:
1st: Helen Nicolas - Chestertown, NY
2nd: Shep Peck - Chestertown, NY
3rd: Pam Scavera - Schroon Lake, NY
Many thanks to all who entered,
and to the many area restaurants that participated!!
---
Look here or contact us next spring for announcements about our 2024 plans!
---
Some of the 2023 Participating Restaurants include:
Main Street Ice Cream Parlor, Chestertown
Cafe Adirondack, Pottersville
Panther Mountain Inn, Chestertown
Mario's Restaurant, Lake George
The Bull House, Chestertown
The Place, Chestertown
The Olde Log Inn, Lake George
O.P. Fredericks, Chestertown
Flanigans, Schroon Lake
The Harvest, Queensbury
Sticks and Stones, Schroon Lake
Paradox Brewery, North Hudson
Hey! It Beats Cooking Anytime!
Put those pots away and close the oven door!
---
The Helpers Fund is a 501(c)3 charity certified by the Internal Revenue Service and governed by the IRS Regulations governing charities. The Fund is incorporated under the laws of New York State's Department of State, and is registered with the New York State Bureau of Charities. .

---