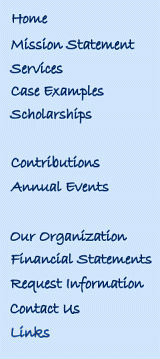 ---
Please join us in thanking these sponsors of our races, and visit their web sites:



---
ADDITIONAL SPONSORS:
---
Lambert Excavating
Natural Stone Bridge and Caves
Northwoods Concrete
Glens Falls National Bank
Chestertown Chiropractic
The Barn at Lord Howe Valley
---
Village Auto
Najer Realty
Ridin-Hy Ranch Resort
Stephenson Lumber Co.
Pottersville Garage
Stevenson Agency
Mike Gibson Painting
---
---
5k-10k Races
Saturday, September 21, 2019
---
Race results for 2018 are online on this site
and also on Cool Running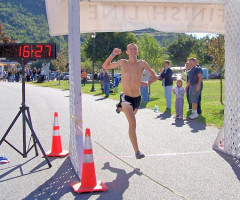 The Twenty-first Annual Helpers Fund 5k - 10k Races will take place on Saturday, September 21, 2019, with a 9:30 am start in front of the Chestertown Municipal Center on Route 9, Chestertown, NY. The races take the runners through the historic town of Chestertown. The course is relatively flat and fast. Walkers are welcome to participate as well.
The Helpers Fund, working with the Chestertown Food Pantry, will also hold its Eighth Annual 5k Walk to Fight Hunger in the area. Proceeds from the walk will go to the local food pantry.
See below for entry forms, including online registration.
These races are part of the popular Adirondack Marathon Distance Festival, which includes a weekend of road races culminating in the Adirondack Marathon and Half-Marathon on Sunday, September 22 in Schroon Lake.

Race registration will be held Friday evening from 6:00 to 8:00 pm, and Saturday morning from 7:00 to 8:30 am at the Municipal Center, Main Street (Route 9), Chestertown.

Maps of the 5k and 10k courses are online here:

---
More details:
Awards are given to the 1st, 2nd, and 3rd place overall winners, 5k, 10k, male & female.
Awards are also given to the 1st, 2nd, and 3rd place winners in each age group.
We have great runner's gift bags, plus refreshments following the races.
The official results will be posted at the Municipal Center and on this web site as soon as possible after the races.

Click here for directions to the Municipal Center.

Save the date and enter this fun event now!

Come join us for a day of activities for everyone. Enjoy the races and enjoy the company. All proceeds will go to assist individuals, families and children facing extreme hardship in their lives.

Any questions? Send us an e-mail or call 518-494-5565.

See you at the races, September 21st!!
---
Can't participate in the races this year? Contributions to the Helpers Fund are always welcome, at this time and throughout the year. Please see our Contributions page for information on making a donation. Thank you!
The Helpers Fund is a 501(c)3 charity certified by the Internal Revenue Service and governed by the IRS Regulations governing charities. The Fund is incorporated under the laws of New York State's Department of State, and is registered with the New York State Bureau of Charities.
---