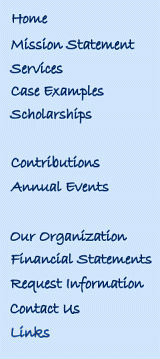 ---
Please join us in thanking this sponsor of our events, and visit their web site:

---
Visit all the sponsors of the Helpers Fund from our Links page
---
The Helpers Fund was started in 1997 to provide financial assistance in the Tri-Lakes area of Warren and southern Essex Counties to individuals and families facing difficult circumstances. Since then, we have been able to lend assistance to more than 200 families and individuals in the area.

The Chestertown/Helpers Fund Food Pantry is now a combined responsibility between the Town of Chester and the Helpers Fund. Donations for the Food Pantry may be made through The Helpers Fund by check or online here, or as before directly to the Town of Chester or to the Food Pantry.

The Helpers Fund also has a Scholarship Program which began in 2002. At present three students are receiving our scholarships.
Since January 2014, the Fund has had responsibility for funds previously administered by the Chestertown Chapter of the Dollars For Scholars program. The Helpers Fund North Warren Scholarship Program (the group structured to administer these funds) has transfered the responsibility for administration of these funds to a newly formed committee named North Warren Community Scholarship Funds. This was done so the Helpers Fund could dedicate its efforts to its core mission of providing assistance in the Community while allowing the new group to dedicate its efforts to the administration of scholarship funds.

The Helpers Fund makes its programs possible by conducting a variety of fundraising events throughout the year and by accepting donations from families, individuals and businesses in the area who wish to support its goals. Our events include:
---
---
Recent news about the Fund's activities is online here, including:
The Helpers Fund is a 501(c)3 charity certified by the Internal Revenue Service and governed by the IRS Regulations governing charities. The Fund is incorporated under the laws of New York State's Department of State, and is registered with the New York State Bureau of Charities.
---