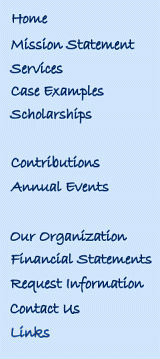 ---
Please join us in thanking these sponsors of our races, and visit their web sites:





---
ADDITIONAL SPONSORS:
---
Glens Falls National Bank
Stevenson Agency
Palmer Brothers Marina
Loon Lake Marina
Chestertown Chiropractic
---
Eric and Eric Inc.
Pottersville Garage
McCluskey Hardware
Stephenson Lumber Co.
Najer Realty
Buckman Family Fuel Co.
---
---
2016 5k-10k Race Results
---

---
Special thanks to all of our volunteers who come out to support the runners
and to raise money for the Helpers Fund!
---

September 26, 2015:
Runner Paul Allison of North Creek, NY
crosses the finish line, setting a
new course record in the 5K race

Click photo for larger view
---
5k Overall Winners - Men
Brandon Olden - Chestertown, NY
Age 15
Finishing Time - 18:10

Jean Leblanc - Brossard, QC
Age 44
Finishing Time - 19:29

Eric Bolt - Warrensburg NY
Age 34
Finishing Time - 20:19

5k Overall Winners - Women
Makayla Laguerre - Chestertown, NY
Age 12
Finishing Time - 22:28

Alex Kochon - Gansevoort, NY
Age 29
Finishing Time - 24:06

Maria Harlow - Waltham, MA
Age 29
Finishing Time - 24:55

10k Overall Winners - Men
Paul Matson - Argyle, NY
Age - 50
Finishing Time - 42:47

Ted Dominy - Parishville, NY
Age - 46
Finishing Time - 46:17

John Heslin - Paramus, NJ
Age - 34
Finishing Time - 47:14

10k Overall Winners - Women
Sarah Meakem - Morris Plains, NJ
Age 33
Finishing Time - 43:09

Kerri Thomas - Middle Granville, NY
Age 40
Finishing Time - 43:49

Meghan O'Brien - Chestertown, NY
Age 42
Finishing Time - 45:32
---

Detailed results in separate web pages are linked below
Use your Back button to return to this page
---
Couldn't participate in the races this year? Contributions to the Helpers Fund are always welcome, at this time and throughout the year. Please see our Contributions page for information on making a donation. Thank you!
---
The Helpers Fund is a 501(c)3 charity certified by the Internal Revenue Service and governed by the IRS Regulations governing charities. The Fund is incorporated under the laws of New York State's Department of State, and is registered with the New York State Bureau of Charities.
---
Helpers Fund 5k-10k Races, including prior years' results since 2003